"Any Volvo wheel in close proximity of an impact (e.g. wheelhouse areas) should be carefully examined to ensure integrity," Volvo wrote. "If wheels show distortion of any type, Volvo Car strongly recommends replacing wheels with genuine Volvo wheels."
Other parts
The parts statement replaces a more general one from 2011 (accessible here through the Internet Archive) and goes into greater detail than some other manufacturers have in their own documents banning reconditioned, aftermarket or recycled parts.
Volvo writes:
Aftermarket parts (like bumpers, shocks, reinforcements, headlights, supports, fenders, hoods, suspension and unibody components) may interfere with the functionality of vehicle crumple zones, Supplemental Restraint Systems and drivetrain. It is also undetermined whether or not the aftermarket parts being installed meet Federal Motor Vehicle Safety Standards. Use of aftermarket parts can affect vehicle warranty, if the parts cause failures to other systems directly or indirectly.
It also warns that shops are not allowed to use any adhesives not specified in its online OEM repair procedure site VIDA.
"Volvo Car adhesives are specific to each vehicle and location of the repair," Volvo wrote. "Volvo Car USA only allows the use of adhesives that are specified in VIDA."
Volvo also demands any hardware affected by a collision be replaced by OEM versions.
"Volvo requires that hardware (e.g, screws, bolts, nuts, rivets) that has been damaged, worn or deformed as a result of a collision must be replaced with Genuine Volvo Car replacement parts to help ensure safety," the automaker wrote. "Use of aftermarket, damaged, or deformed hardware in a repair cannot be guaranteed and therefore should never be used. …
"Third party or non-Volvo components may lead to system or component errors which can have an adverse effect on certain safety or collision avoidance systems."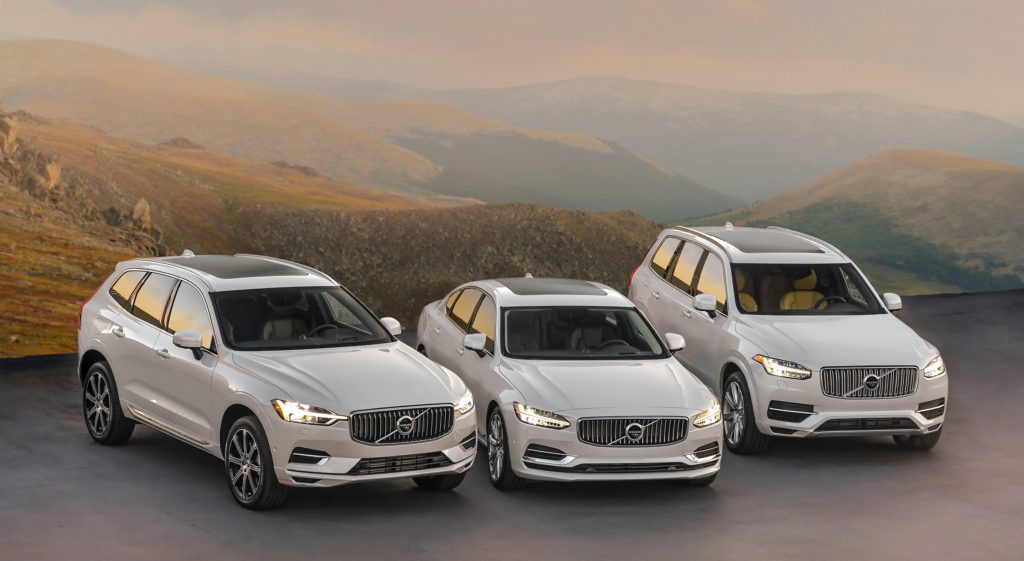 Volvo also contradicts state laws deeming "kind and quality" exterior parts acceptable for insurers to request by calling "all exterior paneling, glass, unibody components, drivetrain, electronics, suspension SRS and steering components … essential to safe control of the vehicle. These parts are designed to work with other vehicle components to help keep occupants safe in an accident."
The automaker's parts views shouldn't come as too great a surprise. Volvo said in late 2018 it planned to make all of its certified shops use 100 percent OEM parts, up from a 95 percent requirement.
In other Volvo updates, the OEM has just posted more materials supporting its ban on aftermarket windshields for reasons like ADAS and head-up displays. Both the new fact sheet and brochure are customer-friendly and ought to help make a shop's point if an adjuster is being difficult or the shop must ultimately bill a resistant vehicle owner out-of-pocket on the glass.
"The windshield supports the function of about 20 safety systems," Volvo wrote in the fact sheet. "This is because of the ASDM (Active Safety Domain Master) that is located inside the upper edge of the windshield of all Volvo SPA cars. The camera and radar unit in the ASDM are used together or individually to enable about 20 different functions, including City Safety, Adaptive Cruise Control, Pilot Assist, Lane Keeping Aid, Driver Alert Control, Road Sign Information and Active High Beam, to name a few. The camera and radar are sensitive to optical and geometric tolerances, glass thickness and mass of the windshield. The software is fine-tuned for each windshield variant and demands extremely stringent optical tolerances to function as intended."